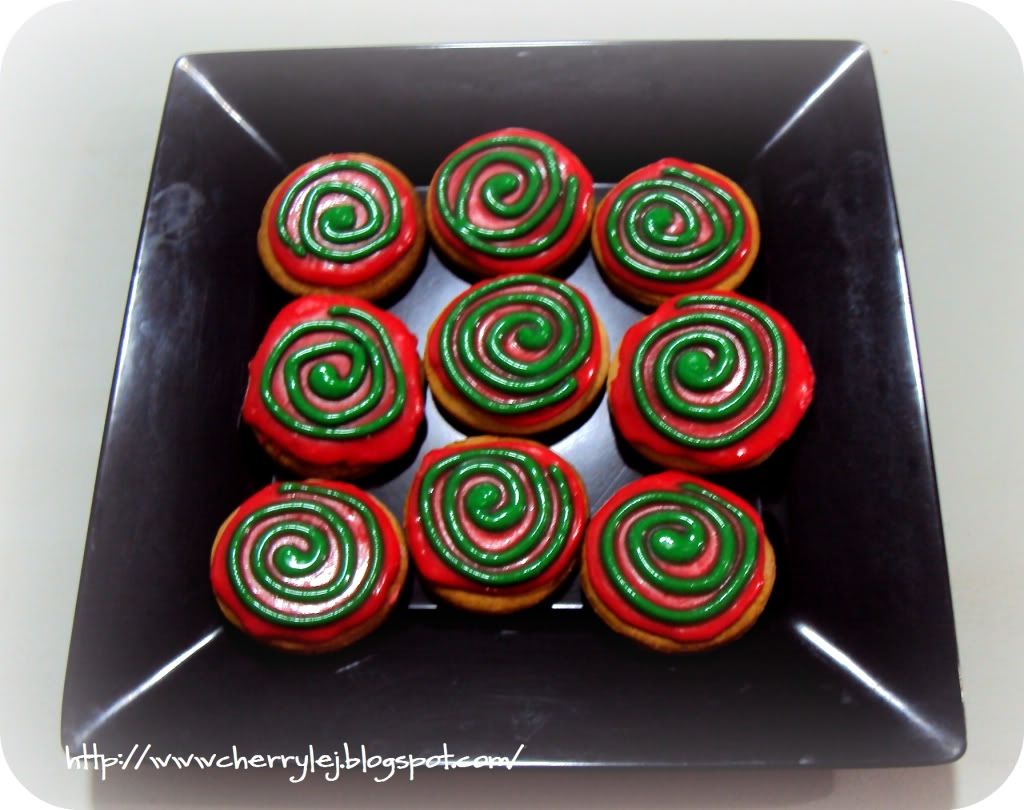 I was googling (checking on Google) a recipe of royal icing when I stumbled upon two websites about food and lots of food. You can check Betty Crocker here and the other one is from Blog ni Ako here. They fantastically shared their secret recipes for royal icing which I was able to try last Friday (yeah, sorry this post was kinda late). Here's my trial version:
Here's the recipe, again this is just half of the original.
Ingredients
2 cups confectioner sugar
Procedure
1. Mix confectioner sugar, meringue powder,
water and almond extract for 5 minutes.
2. Add water a little at a time until you get the consistency you want.
3. Tint icing with your desired color.
However, I would not suggest almond extract because it actually smells like St Yves product or somewhat like a foot massage cream. Instead I would suggest vanilla extract. So there you go, my first cookie with icing. It's not perfect but my husband likes it (",) I still have 13 days before Christmas (",)