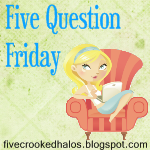 1. Did you make any fun purchases this week?
yes, yesterday I bought 3 recipe books and I'm having fun browsing recipes to cook for today :)
2. If you could go to any musical concert, what would it be?
I never had the chance to watch Ms Saigon, I really want to see Lea Salonga sing and act on stage..
3.
What is your least

fav

/ most

fav

house chore?
That's folding the laundry..
4. W
ould

you prefer new appliances or clothes?
I think I have the essential appliances at home, but I think I would like to have this washing machine:
5. Miracle Whip or Mayo?
Mayo please..