Here are some of the pictures from my daughter's birthday celebration last June 25th. It was a blast although we didn't have the exact number of guests that came that day and yet, everyone who came had fun and enjoyment. There was a storm that week so I understand why others didn't make it and I thank them really for RSVP-ying (is there such a word?!). We had face painting although I wasn't able to have my face nor hand painted because I was the host, seeing the kids and some teenagers and some adult made me smile. We also had a photobooth and ice cream on cart. We also had a clown and an illusionist. To sum it up, everyone enjoyed, I know because they told me ;p and I thank God for that.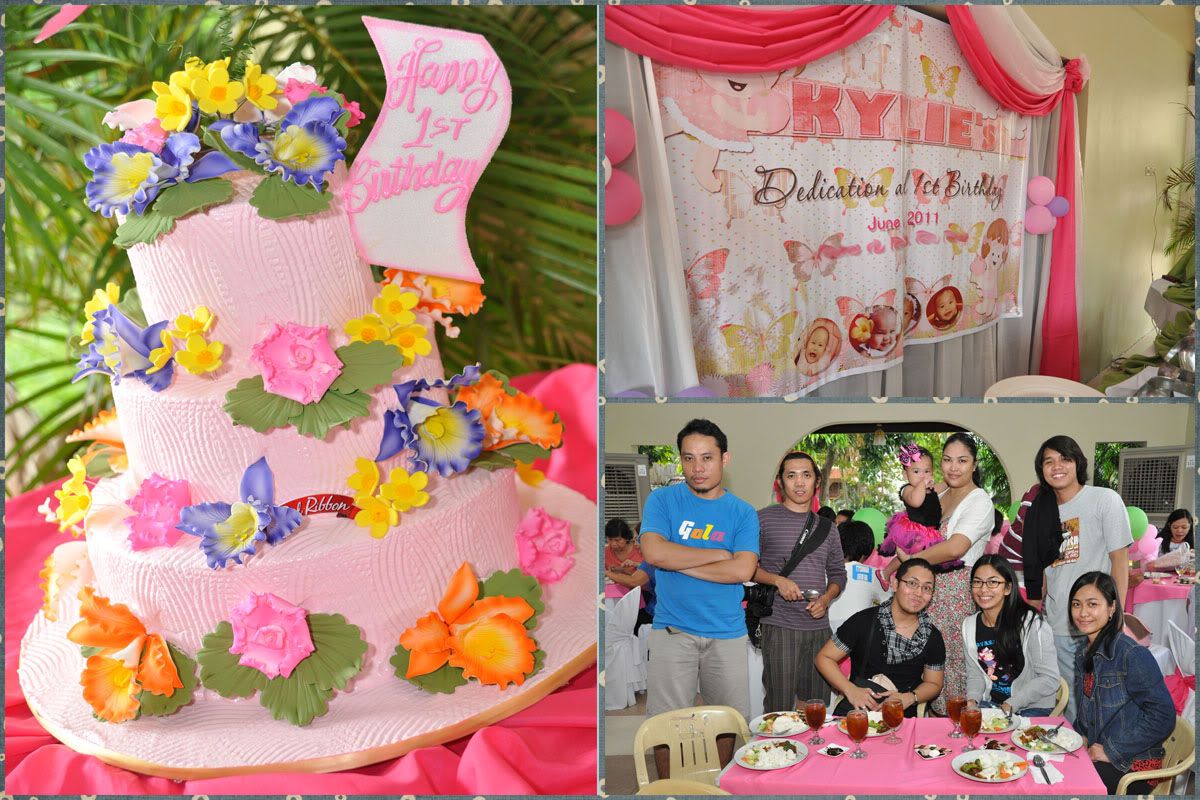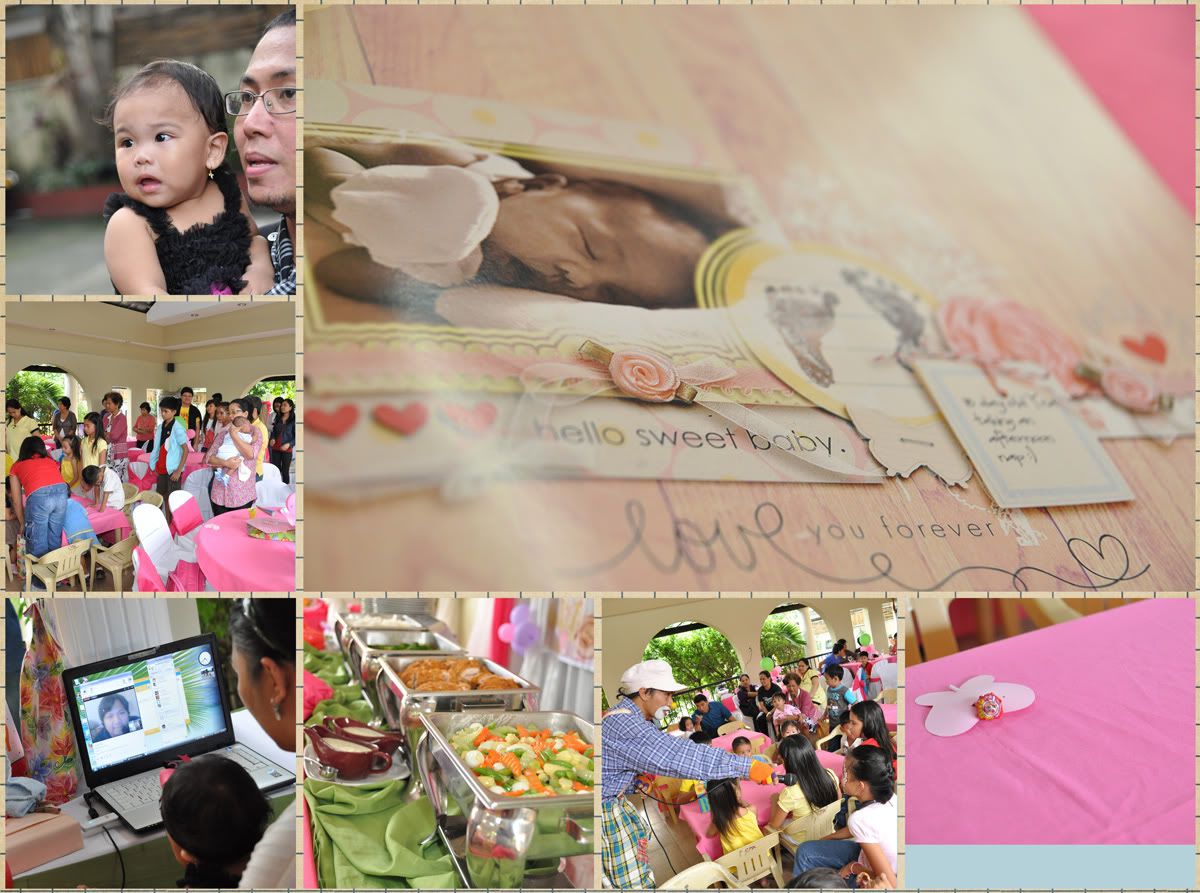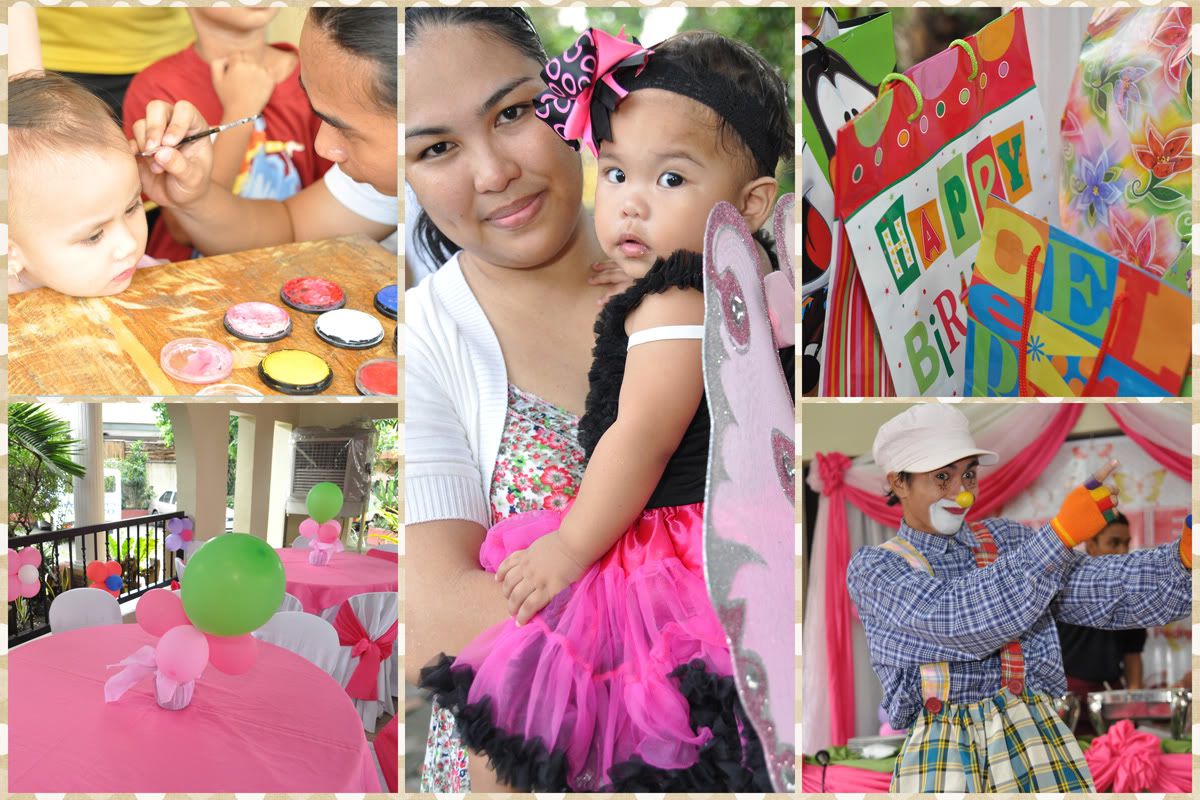 You know I think my daughter's birthday cake was far beautiful than my wedding cake. Yeah. I love her cake and her guestbook, haha!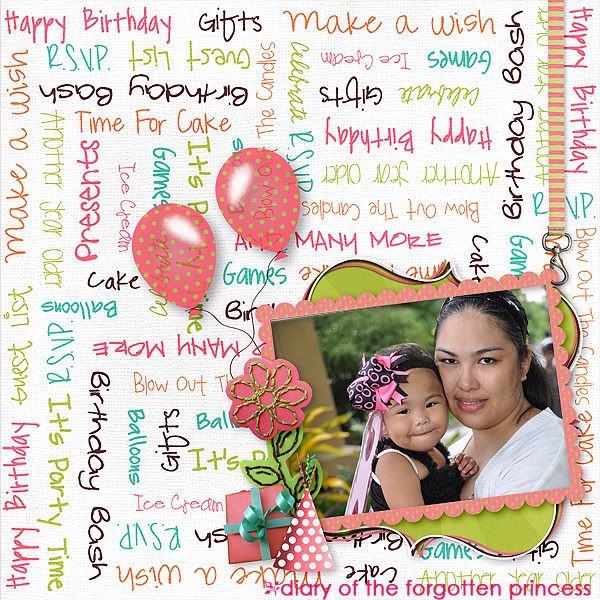 So that's all. Right now I'm busy finishing her photobook year one. I'll try to post some pictures some other time. I'm so much inspired to do it because of her. When her daddy saw the pictures, he started thinking of what could be the next theme for her birthday. Haha! quite early for him to think eh? Yeah, he's just excited and a little bit sad that he wasn't able to be there on her birthday.